Eetamax Avira LED Bay Lights
Avira LED High Bay is the perfect lighting solution for industrial shop floor illumination. It delivers more light in lesser wattage with very high system efficacy of >150 lm/W. Avira LED High Bay is extremely reliable, robust, durable, and with low maintenance while at the same time delivering uniform, glare-free light distribution. Avira LED High Bay is easy to install with loop-in loop-out facility for power supply and single point suspension to centrally integrated eye bolt hooks.
Features
Aesthetically elegant & Robust design
Higher system Efficacy >150 lm/W
Excellent thermal design for long life
Delivers Uniform Light distribution
10kV Surge Protection and inbuilt Electronic Protections
Applications
Industrial Sheds
Food Production
Sports Halls
Heavy Industry
Warehouses etc.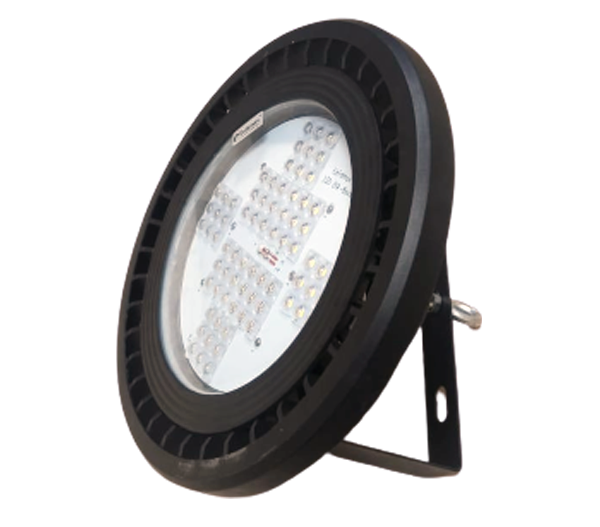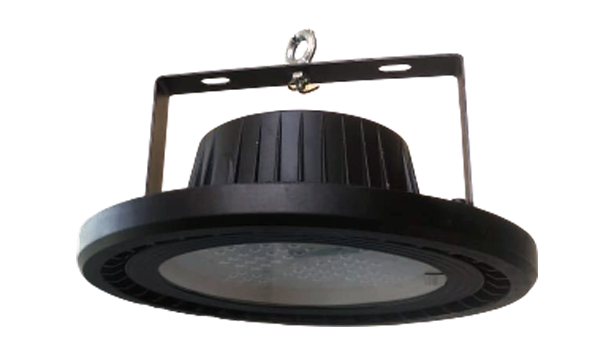 Mechanical Specification

Fixture Housing

PDC Aluminium Alloy Housing (Heatsink) with powder coated with Separate driver box

Diffuser Closure

Toughened Glass

IP & IK

IP66 & IK08

Connection type
Loop in & Loop out feature for cable connection
Luminaire Specification
Available Variants
30W / 40W / 50W / 60W / 80W / 100W / 120W / 140W / 150W / 160W / 180W / 200W / 300W
System Efficacy ( Lm/W )
>150 lm/W
L70 Life
>70,000 Br.hrs

Operating Temperature

From -20° to +50° C

LED lamp

Light Source

SMD

Lamp Efficacy

>200 lm/W

Colour Temperature

6500K (Other CCT Available on request)
CRI
>70
Certification / Report

LM79, LM80, Photo Biologically Safe
Beam Angle

30° / 60° / 90° / 120°
LED Driver Specification

Type of Driver

Constant Current

Input Voltage Range

30W to 60W (150VAC ~ 236VAC)

80W to 300W (100VAC ~ 305VAC)

Frequency Range

50 Hz - 60 Hz

Power factor
> 0.97
Total Harmonic Distortion
< 10 %
Surge Protection
4 kV + 10 kV External SPD
Protection
Surge Protection
Output Short Circuit
Overload Protection
Over Voltage Protection
Thermal Protection
Mis- Wiring
440 VAC protection
Optics
Optics Type
Rotationally symmetric light spread
MOC of Optics
PC/ PMMA
---
AVIRA STANDARD PARAMETERS
Sr.
System Wattage
Lumen Package
Outer Dimension (mm)
Fixture Height (mm)
Weight (Kg)
1
30W
4500 lm
133
185
1.5 Kg
2
40W
6000 lm
3
50W
7500 lm
4
60W
9000 lm
5
80W
12000 lm
265
217
3 Kg
6
100W
15000 lm
7
120W
18000 lm
375
250
4.5 Kg
8
140W
21000 lm
9
150W
22500 lm
10
160W
24000 lm
11
180W
27000 lm
12
200W
30000 lm
325
285
5.8 Kg
13
300W
45000 lm
425
296
10.8 Kg